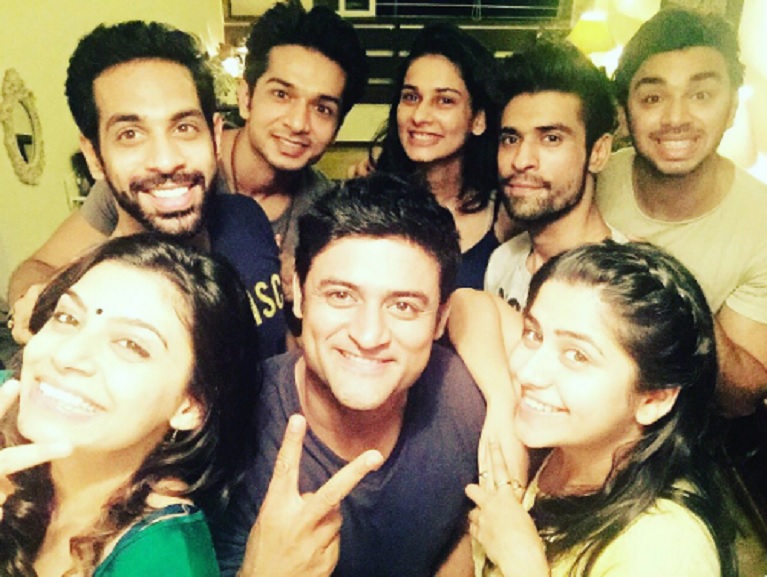 The team had a gala time together last night
All good things come to an end, but what remains forever are the memories that we cherish and the bond that we share with the people around us. The same happens with our Telly stars, as after their show comes to an end, they are left with some beautiful memories and good people they met on through their show.
Recently, to cherish some good old memories, the awesome gang of Channel V's popular show, 'The Buddy Project Season 2 – Now in College' had a reunion. All the popular faces from the show like Manav Gohil, Bharti Kumar, Palak Jain, Fahad Ali, Nikhil Mehta, Samridh Bawa, Kunal Kulbhushan Jaisingh and Manish Nawani reunited last night along with actress Aneri Vajani and had a gala time together.
When we contacted Palak, she shared, "This reunion was planned by Manav Sir, Bharti and I. We were planning for this reunion from last two weeks and asked everyone to take out time for a day for this reunion. The reunion happened at Manav Sir's place; it was so nice of him to call all of us at his place for our get together. We spent some quality time with lots of chit chat and dinner. Nikhil dada was playing the guitar and we all were singing and having fun. We just wanted to be ourselves at this reunion, so we did, and it was so much of fun. Even Aneri, whom most of us knew already, joined us at the reunion and it was a cute surprise from her."
"It's been months since we met each other and everybody wanted to meet each other. We had so much fun together," signs off Palak.
Keep rocking guys!