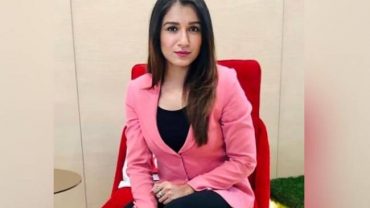 Hindustani Bhau was the most recent of the contestants to get evicted from Bigg Boss 13.
Now, the captaincy task is introduced. For this, every housemate will be keen to become the next captain of the house, as it not only brings in various perks but it also implies that the contestant will be saved from next week's nominations.
Further, Bigg Boss announces two teams for the task. A huge cat-like structure is built inside the house and one team needs to tie a bell around the cat whereas the other team has to stop them.
Amidst the task, Bigg Boss announces them to remove one contestant from each of their respective teams from playing the Captaincy task. Shefali Bagga's team asks her to not play the task even though Bagga wants to be a part of the Captaincy task. This makes her furious and she destroys the task. Shefali is seen destroying the scoreboard with contestants picture on it and is seen tearing those pictures and throwing it on the roof.
Well, it looks like a furious Shefali wants Bigg Boss to call off the task. What's your take?