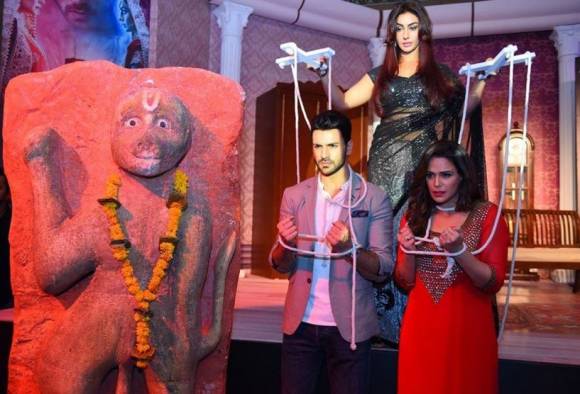 Will Paridhi be able to get the Kavach? Check out.
The show that is based on supernatural powers and black magic has already grabbed a lot of eyeballs. With the brilliant star cast of Mona Jaswir Singh, Vivek Dahiya, and Mahek Chahal, 'Kavach… Kaali Shaktiyon Se' in its initial weeks has reached the #1 position.
Well, the viewers now have to gear up to see some more major drama coming up in the show. Paridhi and Rajbeer, who are now married, will have to face Monjulika's torture. Paridhi, who usually doesn't believe in ghosts, has now started to believe in them because of Monjulika tormenting her.
In order to protect her family from the evil acts of Monjulika, Paridhi will decide to get a Kavach to fight with her, and so she goes to the Balaji Hanuman mandir along with Rajbeer. Monjulika, who couldn't enter the temple continues torturing her. She stops Paridhi from entering the temple and drags her from the stairs.
But with the help of Rajbir, Paridhi comes inside the temple and does the Aarti. However, she is still fearful of Monjulika as she continues attacking by flying around in the temple.
Will Paridhi succeed in getting the Kavach?
Keep reading to know more…