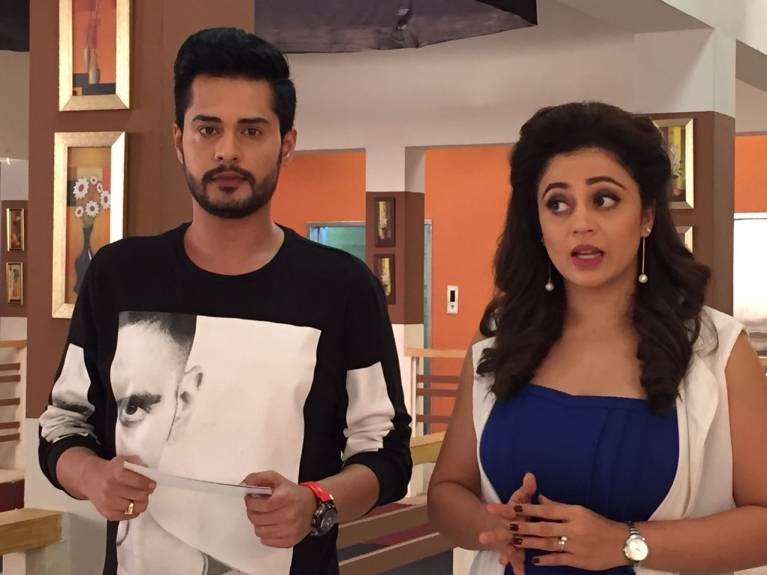 And he doing what he is good at, comedy!
Actor and anchor Shardul Pandit is making a comeback to acting after four years in the comedy show, May I Come In Madam?.
When contacted, Shardul confirmed the development, " Yes, I am doing a role in May I Come In Madam. It's very interesting because comedy is something very different from the drama shows I have been used to. I always wanted to do comedy because as a VJ, I am already doing comedy. So, it was quick and a lot of fun unlike other drama shows, where you know the shoot takes a lot of time."
Talking about his character, he says,"I play a character called Rajan, who wants to take place of Saajan in Sanjana Hiteshi's office. And since he is younger than him, Rajan gives him a complex. And what happens after he comes, is the story."
Shardul says that this was the quickest, most fun shoot he has done till date, "Shooting with Sandeep Anand and Neha Pendse was very easy and fun because they rehearse before shooting which is a very good practice. It doesn't happen with normal daily soaps. We could shoot a scene in exactly 15 minutes, which was a great experience."
So who is your favourite funnyman? "For me, it has to be Rishi Kapoor. He has incredible timing. I mean, he is so natural that it's unbelievable. From Bol Raddha Bol to Kapoor & Sons, he was just great. Also, I have to mention Akshay Kumar because there was this part in Varun Dhawan's Dishoom, where he just comes for one scene and shows what a brilliant comedian he is."
Talking about acting, Shardul says he is open to experimenting with roles, " To be honest, I want to act in a project which is challenging. I am looking for something which is meaty enough."
And what about reality shows? Would he feature on Bigg Boss, if asked? "For comedy reasons, why not! Honestly, everybody is asking me this question after the video I made on Fawad Khan went viral and got more 120k views. If I get to be like how am I in the video, I would loved to go in Bigg Boss and send out messages to people, because normally Bigg Boss is about entertainment and having fun."
Awesome then, Shardul. We hope to see a lot more of you in fiction as well as reality shows!