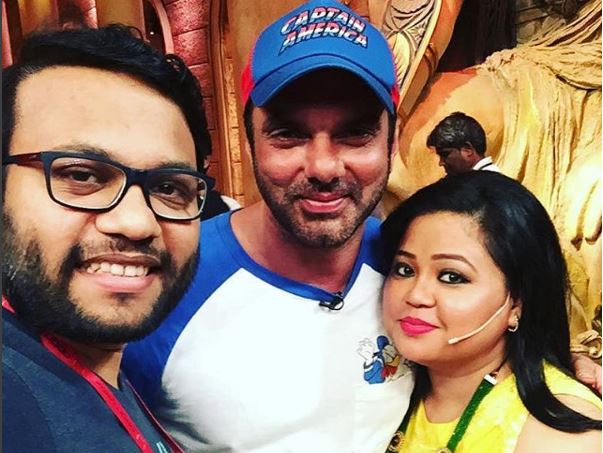 The upcoming episode of the show will reminisce the memories of the opening episode of the show…
Remember the very first celebrity guest to appear on the roast-comedy show of Colors' Comedy Nights Bachao…? Yes, it was Sohail Khan, who graced his presence on the first episode of Bachao and the actor is now back on the same show.
Though this time around, the purpose is different. Sohail will be seen promoting his upcoming Bollywood movie 'Freaky Ali' on the show.
And joining the actor is his co-star Nawazuddin Siddiqui. One of the comedians from the show, Puja Banerjee also posted a picture with the star.
The show is indeed expected to recreate its opening act charm with the same star coming back on the show.
So are you guys excited to have the additional dose of fun and entertainment with charming Sohail Khan and the super talented Nawazzudin Siddiqui coming back on the show?