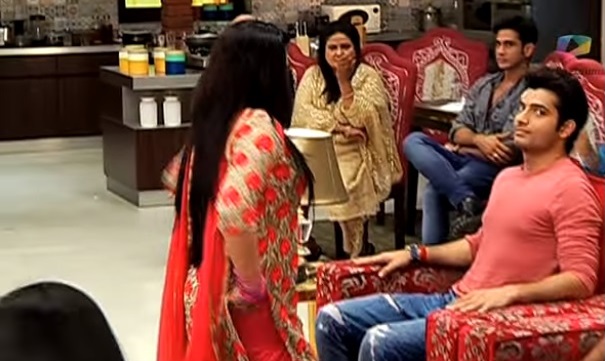 Rishi will make up his mind to knockout Pawan from Tanu's life.
Rishi (Ssharad Malhotra) is finally back home after his severe accident on 'Kasam Tere Pyaar Ki'.
Rishi will be pleasantly surprised as Tanu (Kratika Sengar) will run and hug him when he enters the house. However, she will later feel embarrassed, on realising everyone's presence around them. Rishi will somehow, ease out the situation for her and the entire family will soon get into a festive mood.
They will start playing marriage games to lighten the moment. Amid which, Neha (Renee Dhyani) will make another attempt to attract Rishi. She will start dancing to seduce him, making Rishi feel awkward. Everyone will be stunned to see her new avatar.
On the other hand, Pawan will ask Tanvi to dance with him. Both will enjoy a close dance, which will annoy Rishi. However, he will control his anger and ask Pawan to play Fugdi with him. Rishi will then defeat Pawan, teaching him a good lesson!
After sharing these light-hearted moments, Rishi would make up his mind to knockout Pawan from Tanu's life, anyhow!
What would be Rishi's next step to expose Pawan? To know more stay tuned.