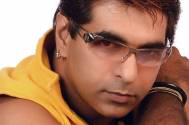 Talented actor Zahid Ali who essayed the role of Lt. Col. Avatar Singh, the strict army officer who trained protagonist Karam Rajpal in Life OK's Nadaan Parinde will be seen in an interesting role in an upcoming episodic of Zee TV's Fear Files.
Produced by 4 Lions Films, the story will revolve around an eccentric doctor, essayed by Zahid who would be on an experiment spree to find a cure for the dreaded cancer. However, the man would be so into preparing an antidote and testing it on people, that he will choose people who are on the death bed for his experiments. The manner in which the psychopath doctor would go about finding a remedy even after his unfortunate death will form the crux of the story.
The story will also feature actor Sandeep Mohan. He will play the role of the psychiatrist who will try to get to the truth of the eccentric doctor.
When contacted, Zahid confirmed the news stating, "Yes, this is a very engrossing episode and I play a doctor in it."
Zahid is presently seen in & TV's Badii Devrani.