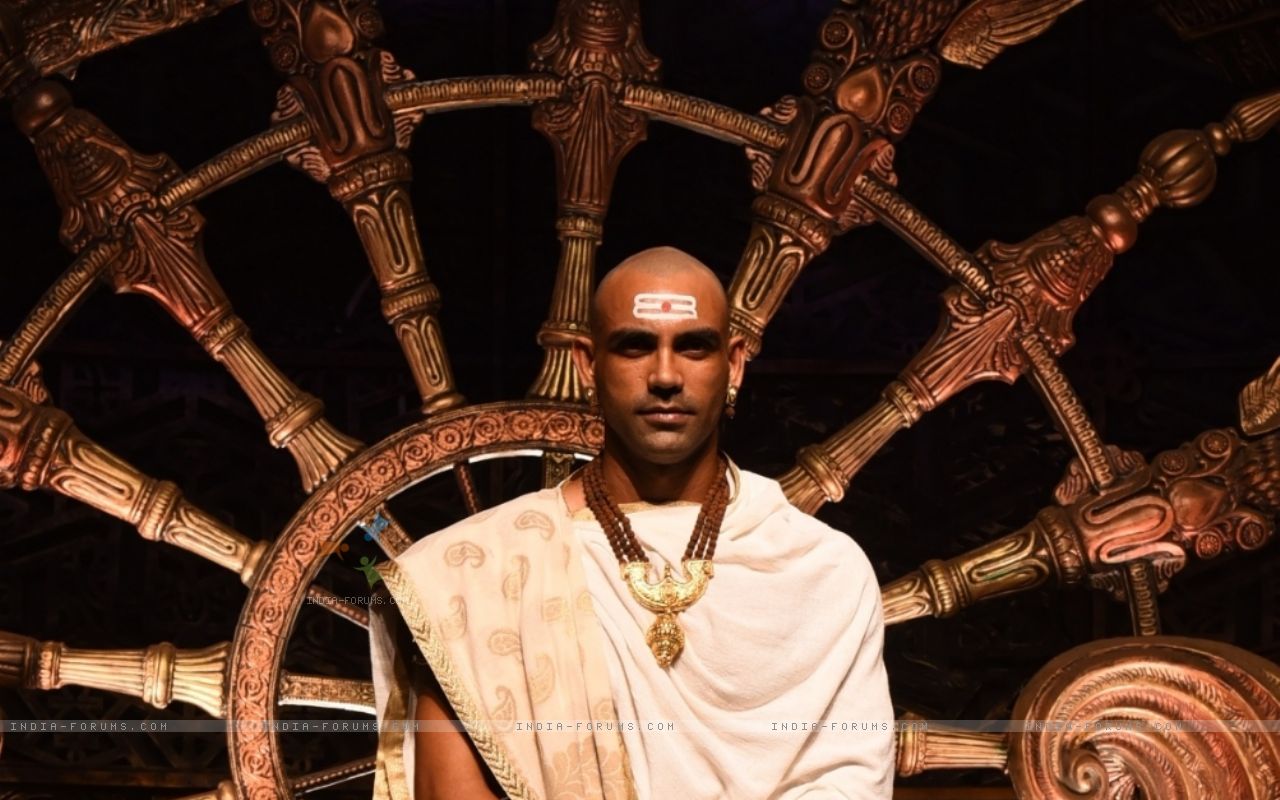 Daksh shares his excitement to play Acharya Radhagupta in Chakravartin Ashoka Samrat
Last seen in Ishq Ka Rang Safed, the macho Daksh Ajit Singh has now taken the challenge to prove his versatility, donning the role of Acharya Radhagupta – a strong strategic leader and a game changer in the history of Ashoka!
The role came in as a major challenge as it required him to shave off his head. Being a Punjabi, his culture does not allow him to do so but with Daksh keeping his religious beliefs aside and keeping his career as a priority, we are sure he has a long way to go.
Daksh, what inclined you to play this character so much that you agreed to go bald?
I have been in this industry for the past 10 years. Having done 10-12 shows, I have portrayed negative and grey shades but I have never got an opportunity to play such a brainy character. I used to watch Chakravartin Ashoka Samrat and Manoj Joshi's excellent projection as Chanakya made me wish to do something so powerful. I quit Ishq Ka Rang Safed 2 months ago and Colors called me back again for playing Acharya Radhagupta.
What was the reason you quit Ishq Ka Rang Safed?
Well, the character did not have a scope. I left the show on a good note and hence I bagged this show on the same channel. Every actor should try to do something different. There is no point in earning money without creative satisfaction.
Going bald was a big decision. Don't you think it was a big risk for a medium like TV?
I suggested wearing a wig to cover my hair but these days it is hot and adjusting to the makeup and wig would be difficult for me. Hence, I decided to shave off my hair.
And there was no interference from your family on your decision?
My wife is a theater artist and understands the demands of this medium. She supports me. My look in Maryada was challenging and that decision led to a lot of chaos at my home back then. Now if my parents see my bald look, I wonder what would happen…
You have also worked on your body. You appear to be lean…
Television does not offer a lot of scope for experimentation. All we can do is try out different hairstyles or our build. I have gone lean but it does not matter as the character has no connection with his physique.
Do you follow Chanakya in real life?
No. I am not a person who has a political view to situations. But I am hopeful that by playing this character I will understand Chanakya's viewpoint.
Daksh, you are singer, painter, photographer and an actor. Do you feel blessed to be a person having many shades of life?
Trust me, from the time I have entered this industry, I have not given a single audition. I feel blessed to be an artist, which takes me into a selective zone from the mango people.
Good-luck Daksh!