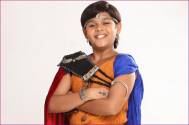 SAB TV's Baalveer is a sure shot favorite with the kids as the show's lead Dev Joshi aka Baalveer has unique powers to destroy evil Paris (fairies).
Interestingly, Dev always wonders about the consequences of actually meeting a Pari in real life. He shares his five wishes…read on:
Get Baalveer powers in real:
After having so many different powers in the show, I wish to have all of those in real life too. I would use those powers in a better way. Like saving road accidents, avoiding terrorist attacks, and helping poor and needy people.
Take a tour of fairyland:
I want to go to Parilok and enjoy the beautiful world of fairies!
Build my dream house:
I have a wish to buy a house for my parents in Switzerland. The house should have a beautiful view, along with a swimming pool, gym, and a terrace garden.
Magical weapon:
I am a big fan of Avengers. My favorite superheroes are Iron Man and Hulk. Hence, I would wish to have Iron Man's suit and Hulk's power.
Play a lead or villain in a South Indian film:
I enjoy watching South Indian films as they have the best action sequences and unique styles. I would like to play a lead or a villain in a South Indian movie.
Well, we don't know about the first four, but the last one sure looks possible. What say, fans?