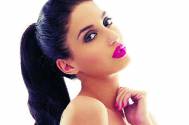 "Bigg Boss Nau" contestant Nora Fatehi says she has Moroccan roots and she was raised in Canada, but at heart she is an Indian.
"My family is from Morocco, and I was born and raised in Canada, but I'm an Indian at heart, for sure. I came to India two and half years ago, and within that time, I have tried to do many things," Nora said in an interview here.
"I'm an artiste… I dance, I act and I do a lot of things that's got to do with arts, and that's my space. I feel happiest in that space," she added.
Nora had entered Colors' reality TV show "Bigg Boss Nau" as a wild card entry and had stayed for almost four weeks. But even in that brief period, Nora managed to become a talked-about aspect of the show. Her romance with the season's eventual winner Prince Narula was much discussed. But she has denied dating him even though he had earlier claimed they were in a relationship.
Nora said: "What happened between me and Prince is technically not a controversy. There is nothing wrong in it. We liked each other. What we had was very sweet and innocent. When I entered the show, I supported him a lot and gave him a lot of advice.
"There was a nice connect and the audience loved that. A lot of people enjoyed (watching) me and Prince together, our chemistry and conversations… They thought it was cute. For me, it was a beautiful experience."
The show's superstar host Salman Khan has given opportunities to former contestants of the show such as Sana Khan and Armaan Kohli among others in films. Does Nora expect a similar chance?
"I don't believe in chasing people for work. He (Salman) knows who I am and he said a lot of good things about me. He has a lot of respect for me and my work… We partied and chilled together and I even went to his farmhouse."
Having worked in "Baahubali: The Beginning" among other projects, Nora said she is looking forward to a promotional song she has shot for "Rocky Handsome". She will also be seen in the film "My Birthday" opposite Sanjay Suri, directed by Samir Soni and another reality show.