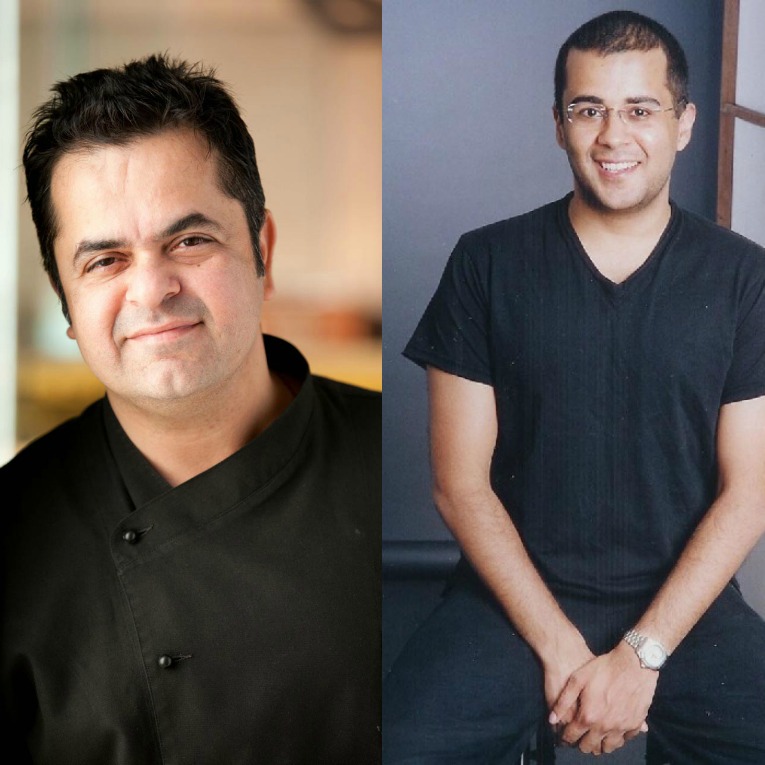 "Real 2 States Couples" and "Rivals-in-law": the reality shows for the youth..
Celebrated author Chetan Bhagat and chef Vicky Ratnani will be hosting TV show "Real 2 States Couples" and "Rivals-in-law", respectively.
FYI TV18, a newly launched channel, unveiled the two local productions with Bhagat and Ratnani as hosts on Thursday here, read a statement.
"Real 2 States Couples" follows the travails of a cross-cultural couple in a relationship, trying to adjust to each other's families.
Bhagat, who has penned book "2 States: The Story of My Marriage", said: "India's youth today are major change agents driving social transformation."
He added: "One of the best examples of this is inter-cultural marriages which have been brilliantly captured in our new series, 'Real 2 States Couples'. I've been personally very entertained by these confident young people and I'm sure our viewers will love them too."
While "Real 2 States Couples" explores the relationship dynamics of a couple and their respective families before a wedding, "Rivals-in-law" highlights that bond after marriage.
The series, hosted by Ratnani, features a 'cook-off' between a daughter-in-law and her mother-in-law, with the husband as judge.
Speaking on his show, Ratnani said: "Food today is not just about taste but a fun recreation process. Add to it the spice of relationships and you have a heady mix of entertainment. It was great fun hosting the show and I think it will set a high benchmark for the industry, difficult to match."
The shows cater to a new-age India, providing a personalised viewing experience and avoiding the conventional "top-down approach," addressing the viewer "as a friend, rather than preaching from a pulpit".