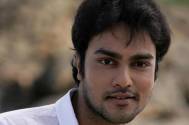 Star Plus' Suhani Si Ek Ladki (Panorama Entertainment) has recently taken a leap with the lead pair Yuvraj (Sahil Mehta) and Suhani (Rajshri Rani) drifting apart owing to the sad turn of events post the accidental death of Gauri and Krishna.
Well, the post leap story has begun with Yuvraj leading a life with Soumya (Neha Yadav) and the two kids Krishna and Yuvani. On the other hand, Suhani has gone through a total transformation with her look and attitude. She is a well-known fashion designer, with a very strict and curt approach towards one and all.
Now, we hear of the entry of a new guy in Suhani's life who will come as a breath of fresh air.
Yes, you heard it right!! The young lad entering the show will be Alekh Sangal, who was last seen in SAB TV's Yam Hai Hum. He has earlier been part of shows Gustakh Dil and Pyaar Ka Dard Hai Meetha Meetha Pyaara Pyaara.
As per reliable sources, "Alekh will play the character of Sambhav, a renowned photographer working at the fashion house where Suhani is in. Like his name, the guy will be very confident, and will have an attitude that everything is possible. A fun-loving chilled out guy, Sambhav will be the only person who will not be intimidated by Suhani's bossy behaviour. Rather he will push her to enjoy life, be happy with small successes."
We hear that in the track to come, Sambhav's positivity will slowly rub on to Suhani, and she will start to look at life in a positive manner.
Also, the major connect between Sambhav and Suhani will turn out to be Suhani's son, Yuvaan.
Our source further adds, "Sambhav and Yuvaan will get along like a house on fire. And Suhani will start noticing the happiness in Yuvaan's eyes when he would be with Sambhav."
If sources are to be believed, there is a possibility of a love track opening up between Sambhav and Suhani in the near future.
When contacted, Alekh confirmed the news saying, "Yes, I have started shoot for Suhani Si Ek Ladki. It is a very interesting character, and I am excited about it."
Alekh Sangal also happens to be one of the partners along with Nakuul Mehta and Ajay Singh who have come up with the very interesting web series I Don't Watch TV for Arre channel. The trio have co-produced, co-created and acted in the web series too.
Are you excited to know of this new development? Drop in your comments here.